My Latest Books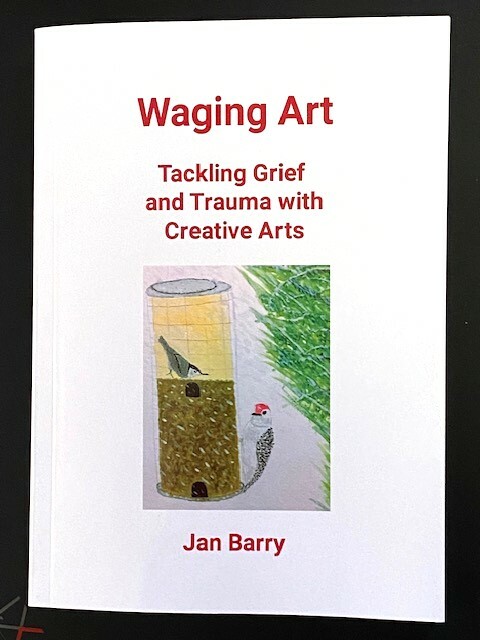 Waging Art: Tackling Grief and Trauma with Creative Arts
Published June 2023
Paperback $15 220 pp.
Available at lulu.com:
https://www.lulu.com/shop/jan-barry/waging-art/paperback/product-r59n75.html?page=1&pageSize=4
Waging Art conveys a variety of stories about ways that creative arts help heal wounded hearts and minds. It is based on the author's experiences participating with other military veterans and family members in writing and art workshops and public presentations.
Earth Songs II: Poems of Love, Loss and Life
Published October 2018
paperback $10
Available at Lulu:
http://www.lulu.com/shop/jan-barry/earth-songs-ii-poems-of-love-loss-and-life/paperback/product-23822398.html
"Jan Barry's anti-war poetry is a powerful voice for peace in our bellicose times."
--Peter Neil Carroll, author of Fracking Dakota: Poems for a Wounded Land
"Jan Barry's war poetry can be understood as an act of artistic rebellion. Among the 'non-war' poems are incredibly moving pieces, threaded through with profound grief and sadness but also resilience and determination. The subtitle of the book captures this perfectly—these are indeed poems of love and loss and life. "
--Adam Gilbert, author of A Shadow on Our Hearts: Soldier-Poetry, Morality and the American War in Vietnam