My Works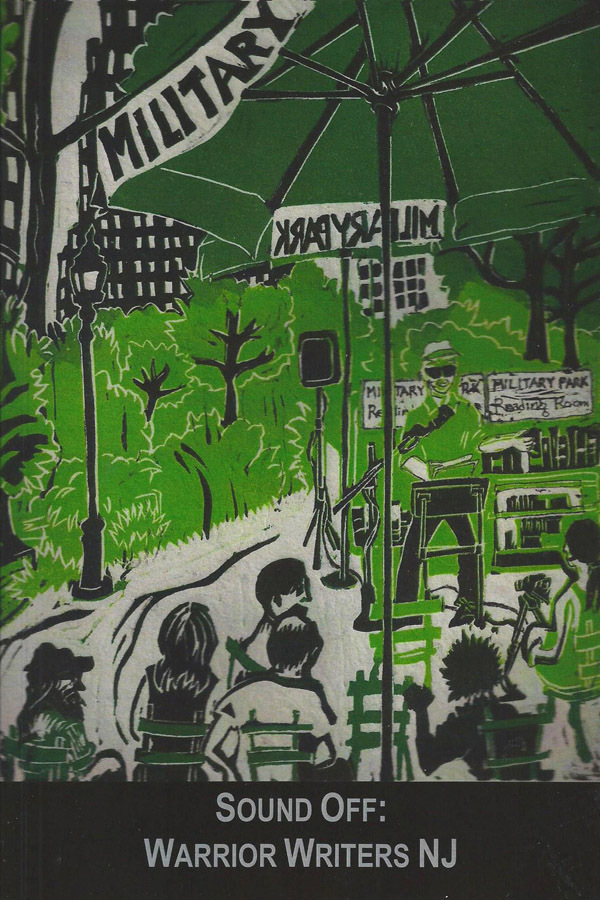 Sound Off: Warrior Writers NJ (Post Traumatic Press, 2017, $15) explores the haunting turmoil of surviving battle zones, loss of friends and sometimes faith, and enduring anguish on the home front. And it celebrates the stirring sparks of life energy in addressing such experiences through creative writing.

Contributors to the 80-page collection of writing are veterans of World War II through the current wars in Iraq and Afghanistan, including women combat veterans, and women who experienced hidden sides of military service as wives, daughters, mothers, girlfriends.

Edited by Jan Barry and Regina Mullen and published by Post Traumatic Press, Sound Off is a commemoration of Warrior Writers' 10th anniversary. The group, headed by Director Lovella Calica, was formed in 2007 in Philadelphia, PA. Its workshops and public performances have welcomed and engaged veterans of all ages in cities and towns across the U.S. Warrior Writers NJ provides writing workshops at New Jersey community colleges, universities, art galleries, VA and military facilities and the Geraldine R. Dodge Foundation in Morristown.

Order Sound Off from: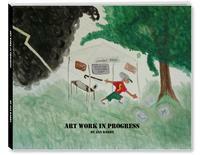 Art Work in Progress
(My Publisher, 2015)

Art work by the author created in Combat Paper workshops and as part of the Secaucus (NJ) Vet Center Art Group. Regrettably, this publisher was bought by a competitor and is out of business. My art work delves into nightmares and day-mares of past events shoved aside by American society's rush to get ahead of everyone else, from the neighbors to other nations. Thanks to supportive curators, my art work has appeared in group shows at Puffin Cultural Forum in Teaneck, NJ; Brennan Courthouse Gallery and City Hall in Jersey City, NJ; Frontline Arts/Printmaking Center of New Jersey in Branchburg; and elsewhere.


Carrying a camera when outdoors has often led to memorable nature shots. In the dread days of winter holidays, I make photo books as gifts for family and friends. It's a way of creatively dealing with memories of my wife's dying of cancer during this traditionally cheerful season. These are scenes of the Earth's astonishing beauty she would have enjoyed, which we all can enjoy, when we slow down and look around us.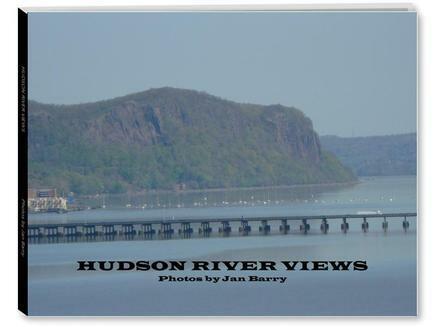 Hudson River Views
(My Publisher, 2015)

The Hudson River flows majestically
between mountains and sea
carrying ships and memories
on waves of time and tides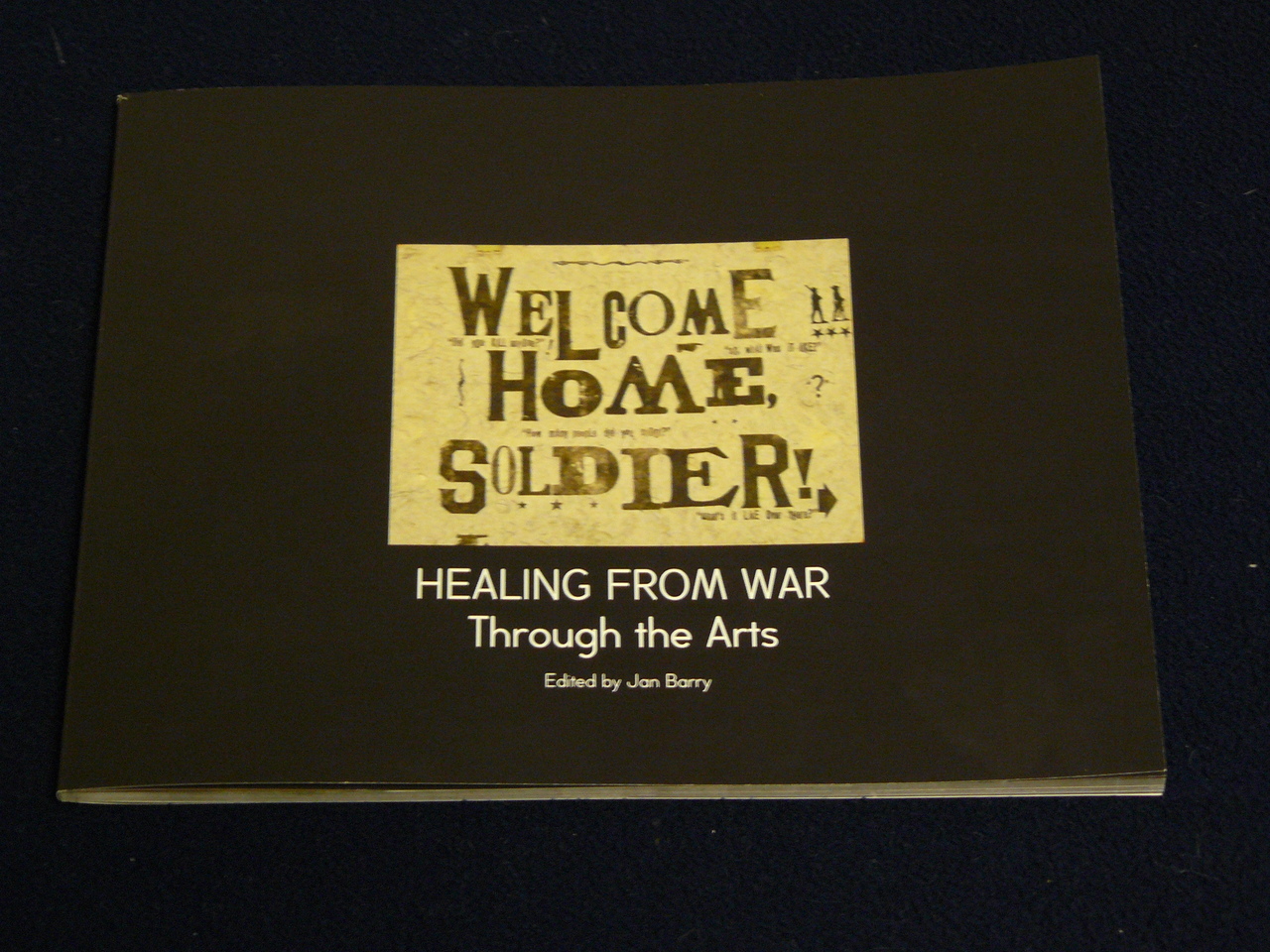 Healing from War Through the Arts (shutterfly, 2012)
This 47-page soft cover photo book commemorates a supportive gathering of about 100 people on April 21, 2012 at the Puffin Cultural Forum in Teaneck, NJ to participate with veterans of the wars in Iraq, Afghanistan and Vietnam in Combat Papermaking, Warrior Writers and drama workshops, readings from the new anthology After Action Review and an art exhibition. Photos by Jan Barry and Paula Rogovin.

This book can be previewed and purchased at:
http://janbarryphotojournal.shutterfly.com/pictures/242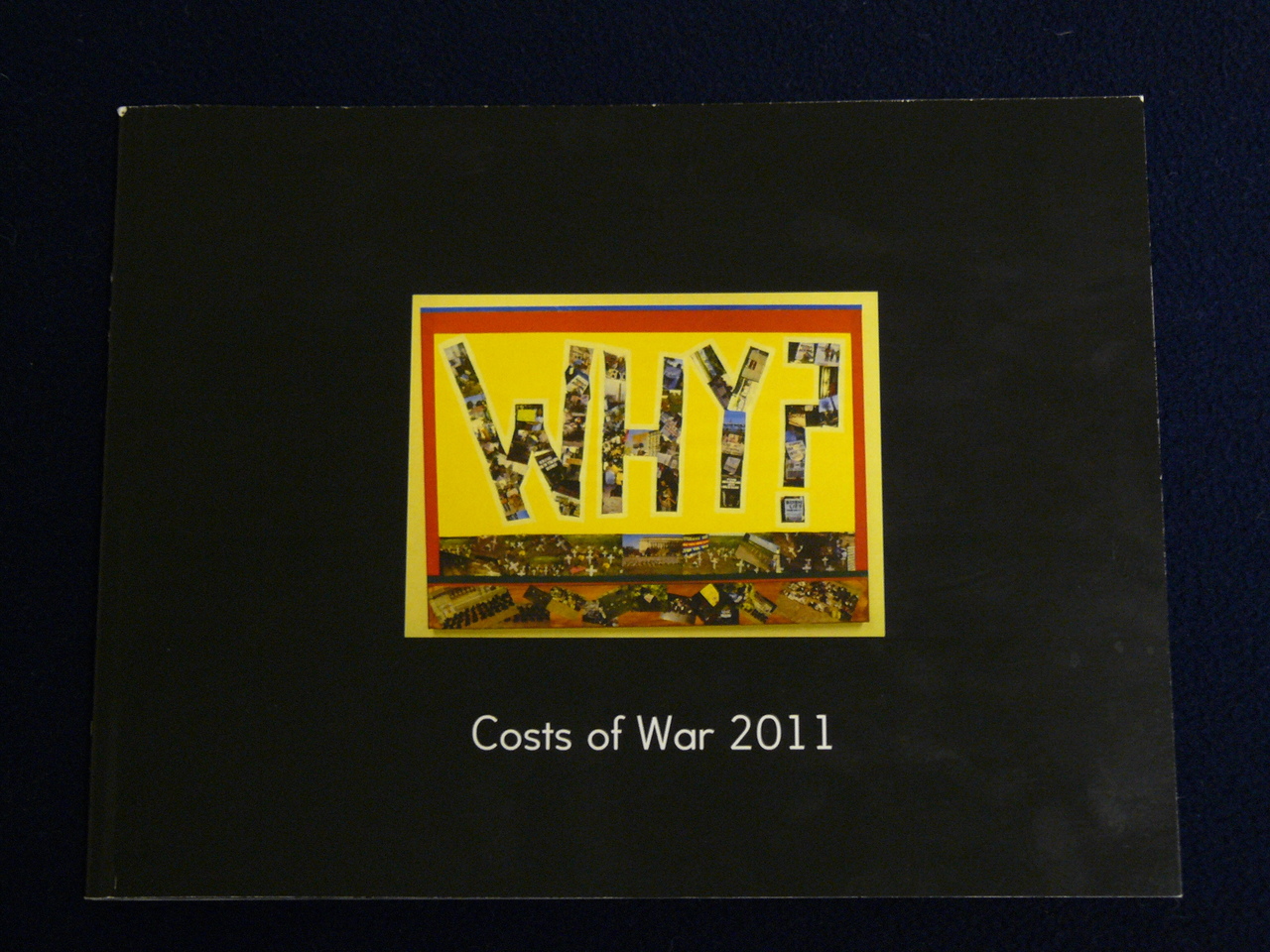 A companion photo book is Costs of War 2011, a 33-page soft cover book that commemorates a standing-room-only event at Puffin Cultural Forum on March 20, 2011 that showcased an art exhibition and performances by poets, dancers, singers and musicians--including war veterans, military family members and friends--on themes of the human and economic costs of war. Photos by Paula Rogovin and Jan Barry.

This book can be previewed and purchased at:
http://janbarryphotojournal.shutterfly.com/pictures/143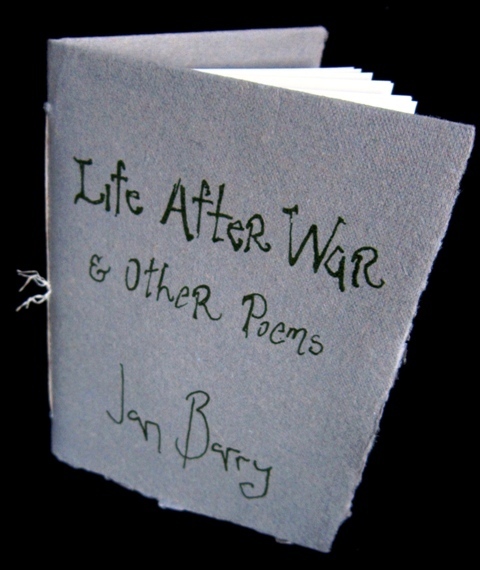 Life After War, (Combat Paper Press, 2012)

"This is a fascinating encounter with the rich literary tradition of veterans dating back many wars. Jan's works serve as a catalyst, a sobering message and an honest perspective for us today. His poems further inspire our own writing. They shape our understanding of the experiences of war. They also share with us the lessons of reintegration, creativity, and learning how to live again. Barry's collections emphasize the importance of responding in a way that lives outside of ourselves."

--Drew Cameron Co-Founder, Combat Paper Project, from the Introduction

The limited edition book has 20 pages and features a hand sewn pamphlet binding. The handmade cover is derived from military uniforms worn in various conflicts including Vietnam, Afghanistan and Iraq made by Drew Cameron and Pam DeLuco. The title on the cover is a silkscreen print by Drew Cameron.

For more information and book orders: www.combatpaper.org/lifeafterwar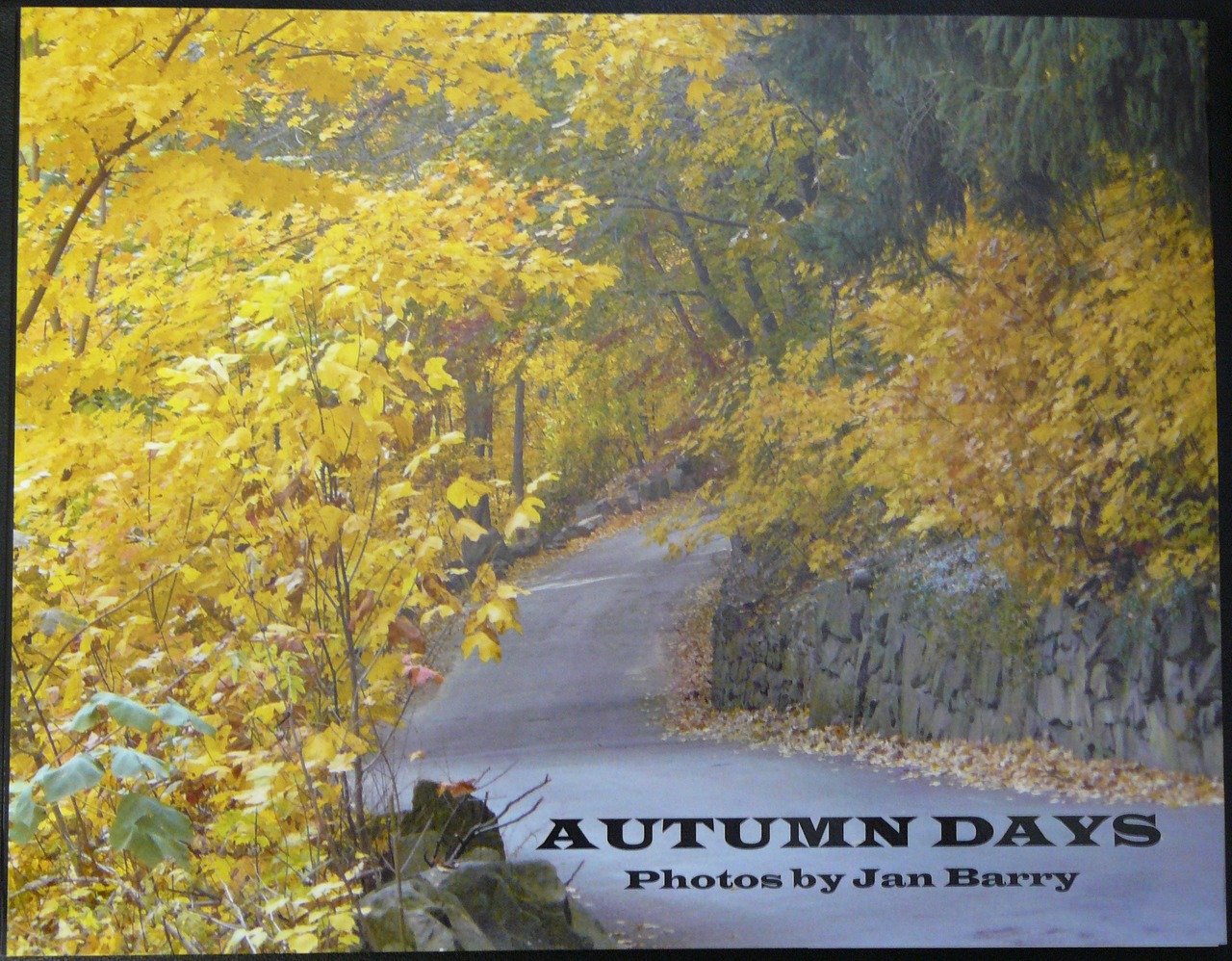 Autumn Days
(MyPublisher.com, 2011)


Autumn leaves are surely amongst
Nature's greatest miracles ...
Flamboyantly coloring hills and dales,
Repainting towns & refreshing world-weary humans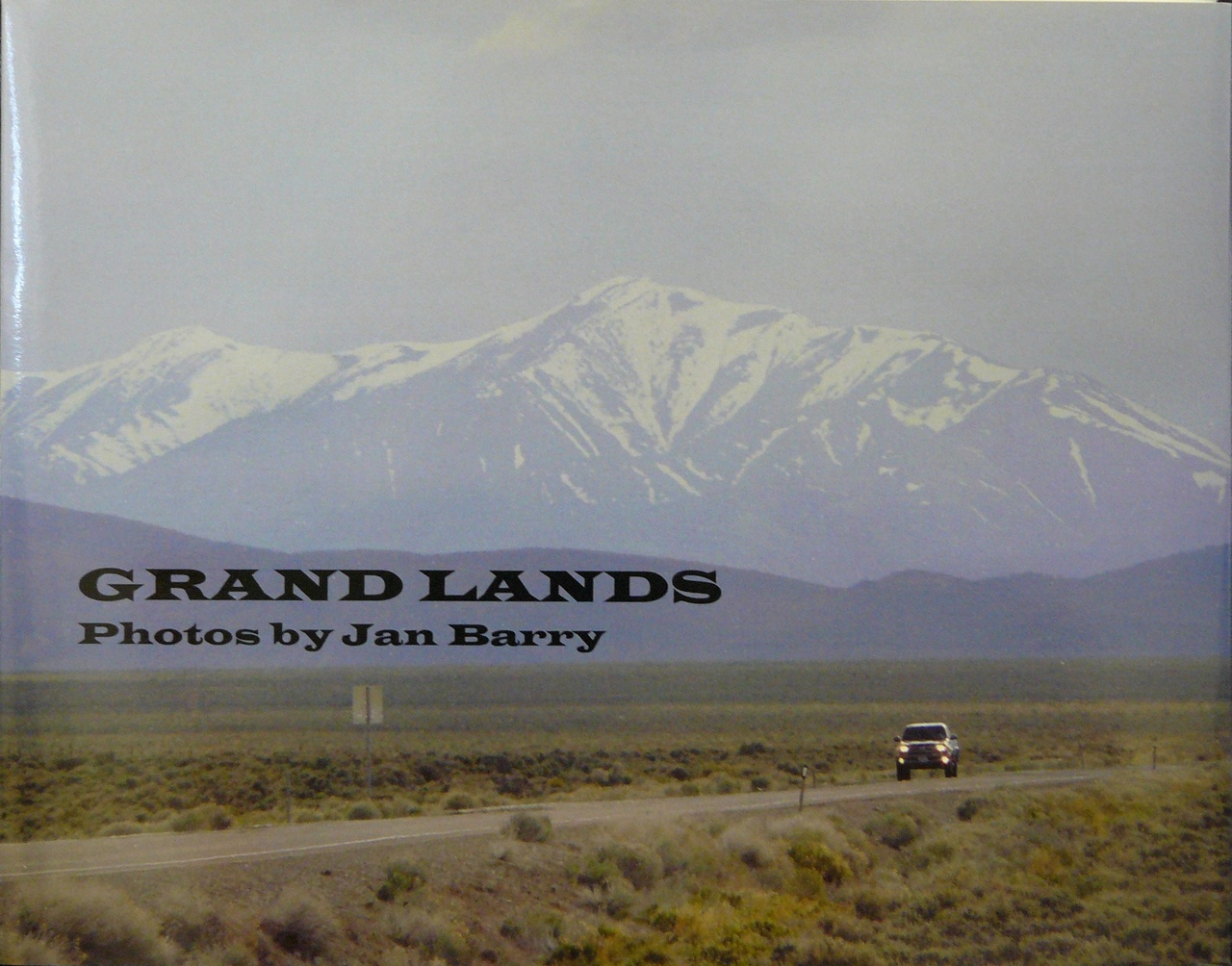 Grand Lands
(MyPublisher.com, 2010)

From the Catskills to the Sierra Nevada, America's most memorable sights are landscapes.
These photos were taken on various trips from New England to California.
"The End of Art: Poetry and Nuclear War,"The Nightmare Considered: Critical Studies of Nuclear War Literature (Bowling Green State University Popular Press, 1991) and Twentieth-Century Literary Criticism(Gale Research, 1993)

"From War to Peace: Changing the Culture," Unwinding the Vietnam War (Real Comet Press/Washington Project for the Arts, 1987)

"A Generation of Peace," review in Dictionary of Literary Biography: American Writers of the Vietnam War (Gale Research, 1991)

"The Pen is Mightier than the Sword: How What You Write Can Make a Difference,"The Insider's Guide to Book Editors and Publishers (Prima, 1990)

"Troubling Questions About Dioxin," The New York Times (Sept. 11, 1983)

"War and Literature," review of The Madness of it All: Essays on War, Literature and American Life, by W.D. Ehrhart, in The Virginia Quarterly Review, Summer 2003

"When Veterans Protested the Vietnam War," online essay in The New York Times (April 18, 2017)

"Why Veterans March Against the War," op-ed essay in The New York Times (April 23, 1971)

"The Longest War"

The longest war is over
Or so they say
Again

But I can still hear the gunfire
Every night
From
My bed.

The longest nightmare
Never seems to
Ever
Quite come
To
An end.

This was one of my first published poems, written in the winter of 1971. It appeared in Winning Hearts & Minds, The New York Times and many other places. I was especially delighted when it appeared in A People and a Nation: A History of the United States, because when I was growing up poems in history books were by long-dead poets.


"Requiem"
Fallen butterfly
crumpled amid fallen leaves.
Such tiny exquisite beauty
to feed the winter trees.
This poem was first published in Earth Songs, the coda of a section on my wife's death. It also appeared in Emerson of Harvard: A Celebrative Bicentennial Anthology to Ralph Waldo Emerson (Quill Books, 2003). Ralph Waldo Emerson's essays and poetry were a big influence on my development as a writer and poet.
Poems in Anthologies
Carrying the Darkness: The Poetry of the Vietnam War (Texas Tech University Press, 1989)
From Both Sides Now: The Poetry of the Vietnam War and its Aftermath (Scribner, 1998)
Hearts and Minds: Bodies, Poetry, and Resistance in the Vietnam Era (Rutgers University Press, 1996)
Radical Visions: Poetry by Vietnam Veterans (University of Georgia Press, 1994)
Times of Change: Vietnam and the 60s (Perfection Learning, 2001)
Unaccustomed Mercy: Soldier-Poets of the Vietnam War (Texas Tech University Press, 1989)
Vietnam Anthology: American War Literature (Bowling Green State University Popular Press, 1987)
The Vietnam War in American Stories, Songs and Poems (Bedford Books, 1996)
Welkom in Zonnig Saigon: Oorlogspoezie van Vietnam veteranen (Uitgeverij Contact Amsterdam, 1974)
Everything We Had: An Oral History of the Vietnam War by 33 American Soldiers Who Fought It (Random House, 1981)
Home from the War: Learning from Vietnam Veterans (Other Press, 2005)
Home to War: A History of the Vietnam Veterans' Movement (Crown, 2001)
The Legacy: The Vietnam War in the American Imagination (Beacon Press, 1990)
The New Winter Soldiers: GI and Veteran Dissent During the Vietnam Era (Rutgers University Press, 1996)
No Victory Parades: The Return of the Vietnam Veteran (Holt, Rinehart and Winston, 1971)
The Turning: A History of Vietnam Veterans Against the War (New York University Press, 1999)
The War Within: America's Battle over Vietnam (University of California Press, 1994)
Winter Soldiers: An Oral History of the Vietnam Veterans Against the War (Twayne, 1997).